FANTOM WALLET - 紅色
原價
$460.00
/
---
輕彈一下手指即可展開您的卡。
輕巧,輕巧

-

厚度低至

0.3

英寸(

8

毫米),厚

1

盎司。

RFID / NFC阻止(不適用於碳纖維版本)

硬幣夾-用於存儲硬幣,備用鑰匙,SD卡和USB驅動器。錢夾-單獨出售,可選的錢夾可安全地存放您的鈔票。
UNRIVALED CONVENIENCE
INSTANT
ACCESS
The ergonomic thumb lever is designed for one-handed operation. One flick of your thumb and your cards are fanned, ready for you to select the card of your choice
ONE-HANDED
OPERATION
In a rush? With the Fantom Wallet's integrated quick-access card slot, you can easily withdraw your top card with your thumb in one swift motion.
SLIM. REDEFINED.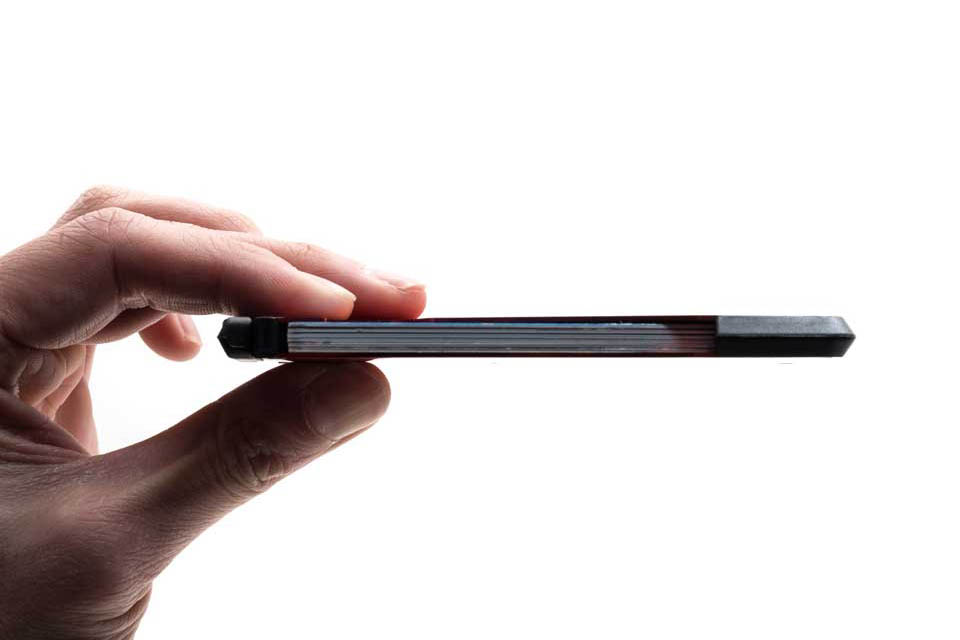 RAZOR
THIN
The Fantom 7 Wallet is only 0.3in (8mm), just 0.08in (2mm) thicker than the cards it's holding. Simply put, this is the thinnest wallet ever made.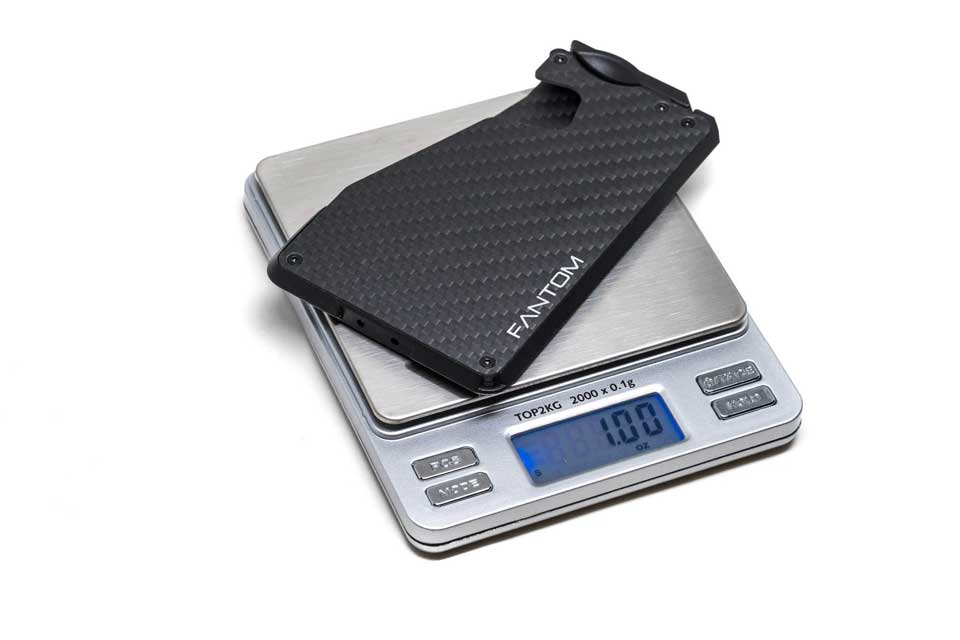 FEATHER
WEIGHT
The Carbon Fiber Fantom 7 Wallet weighs exactly 1 ounce. Using the same materials as aircrafts and race cars, we managed to make the Fantom the same weight as a single slice of bread.
SAFE TO USE
RFID/NFC
BLOCKING
With the cards retracted, the Fantom Wallet will dampen the signals, reducing the risk of being activated, selected and copied. Once the lever is pulled, the card will be exposed and ready to use at the transit turnstile or making a tap payment all without removing the card from the wallet. Not applicable to the carbon fiber version.
SECURE
AND SAFE
Easy access doesn't mean unsecured. Even with the cards fanned out, the Fantom Wallet is carefully engineered so that the cards will not fall out. The cards come out only when you need them.
MORE THAN CARDS
COIN HOLDER
The Fantom Wallet with the coin compartment holds coins up to 2.8mm in thickness. The coins are secured in using the thumb lever as a door. In addition to coins, the holder can be used to store spare keys, SD cards and USB drivers.
MONEY CLIP
Store your bills securely with the strong and light Grade 5 Titanium money clip. The money clip includes a pair of screws and a hex key to install onto your Fantom Wallet. It can be installed on either the front or the back side of the wallet. It is also available in an anodized finish in Black, Blue, or Gold.
LEAVE NOTHING BEHIND
Find the right configuration that suits your needs. The Fantom Wallet can hold cards, cash, coins, and more.
香港本地發貨
所有訂單將由順豐速運發貨。
購物滿HKD $1000即享免運費優惠
訂單低於HKD 1000。

小型物件運費為 HKD $23
較大尺寸的產品,將收取 HKD$60的固定運費。

交貨時間估計為2-3個工作日。
追踪代碼將通過電子郵件提供。
您可以使用任何SF EXPRESS站/ 順豐智能櫃 / 7-11便利店 / OK便利店。
寄送至澳門
寄送至台灣
所有訂單將由順豐速運發貨。

小型物件運費為 HKD $ 48
較大尺寸的產品,將收取HKD$88的固定運費。

交貨時間估計為 4 - 5工作日。
追踪代碼將通過電子郵件提供。
進口稅和關稅
請注意包裹抵達目的地國家後,可能會收取進口稅,關稅和相關海關費用。這些費用由相關目的地的海關確定。稅款的支付是由收件人的承擔 ,FEVERGUY並不負責。有關收費的更多詳情,請聯繫您當地的海關。在某些情況下,由於海關清關,包裹可能會延遲。
海關與法規
客戶應查看當地有關限制物品的郵政規定,因為FEVERGUY不對任何未被接受進入相關國家/地區的物品承擔責任。